OSWEGO — The city-owned Wright's Landing Marina is re-opening today after being closed for more that a month due to high water levels on Lake Ontario.
Mayor Billy Barlow, who announced the re-opening Wednesday, was forced to close the marina May 30 due to high water levels and potential safety issues. Waters continued to rise for more than a week following the initial closure, but the city is now prepared to re-open the facility as waters receded over the last two weeks and several adjustments were made to make the marina operational.
"We will continue to work around the issues caused by the flooding and high water to keep the marina open and will work toward more permanent solutions for the remainder of the season and beyond," Barlow said in a Wednesday release announcing the re-opening.
According to data from international regulators, the Lake Ontario water level sat at 248.95 feet at the time Wright's Landing Marina was closed and continued to rise to a record high 249.08 feet reached June 6. Lake Ontario last reached the 249.08 feet peak June 15, and has since dropped 5.52 inches to 248.62 feet as of July 16.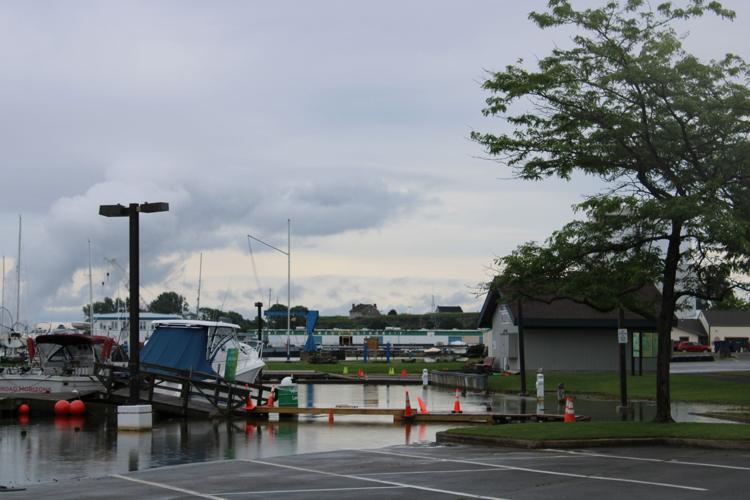 When the marina was closed, much of the parking lot was flooded and roadways inside the facility were impassable due to high water. Portions of the facility are still inundated, but the situation has improved significantly.
As part of the Wednesday announcement, Barlow thanked the city Department of Public Works (DPW) for their creativity and efforts in making the marina usable despite continued high water and flooding. Barlow said the DPW rebuilt walkways and ramps to allow for safe access to docks and boat slips.
Barlow also expressed appreciation for the patience and understanding of charter captains, recreational boaters and tenants of the marina for recognizing the situation was out of the city's control. 
Located at 41 Lake Street in Oswego, Wright's Landing includes more than 200 boat slips in total. City officials said on Friday the marina would start renting individual boat slips for Harborfest weekend, which begins July 25.
Individuals with questions or inquiries related to marina operation and boat slip rentals can call the marina at 315-343-8430.