Unrelated incidents in Oswego, Orwell
OSWEGO COUNTY — Local law enforcement personnel found the bodies of two deceased women in Oswego County in unrelated incidents between Monday and Tuesday morning, according to police reports.
Oswego city police on Tuesday morning reported they had found the body of an unidentified, deceased woman by the Lake Ontario shore off of Mercer and East Ninth streets in the Port City. 
A release from the department said officers responded to a call of a deceased female near the lakeshore at approximately 9:51 a.m. The Oswego Fire Department was on scene assisting, according to police. 
The investigation is ongoing, police said, and no further information was available Tuesday.
In an unrelated event, police on Monday night announced they had recovered the body of 20-year-old Arizona K. Bartlett of Orwell.
Bartlett was found in a field behind her residence in Orwell, near the area of 1948 county Route 2 after an extensive investigation involving K9 units, according to New York State Police Public Information Officer Jack Keller. Keller noted Bartlett's passing "involved no foul play and was consistent with an overdose."
Bartlett was last seen at about 2 p.m. on July 4. Her family reported her as missing the next day.
Bartlett's aunt Gena Chiasson lamented her niece's passing, characterizing the mother of two as "compassionate and creative."
"She would keep journals to tell her personal story with beautiful drawings and change her story to sound as if she was talking about another person," Chiasson told The Palladium-Times Tuesday. "Every story had a different person's name. Her mother loved that about her and it was something her mother encouraged."
Chiasson highlighted Bartlett's relationship with her children.
"She was an amazing mother," she said. "She was very caring, and her parenting — when she had her children and I was around — was optimal."
Bartlett's love for her family "inspiring," Chiasson said.
"She took pride in doing something special for the holidays when others wouldn't think about it in our family," Chiasson said. "Last Thanksgiving she brought me an old picture of her with my daughter and another niece. She said she wanted to replicate the photo because the cousins didn't get to see each other very often."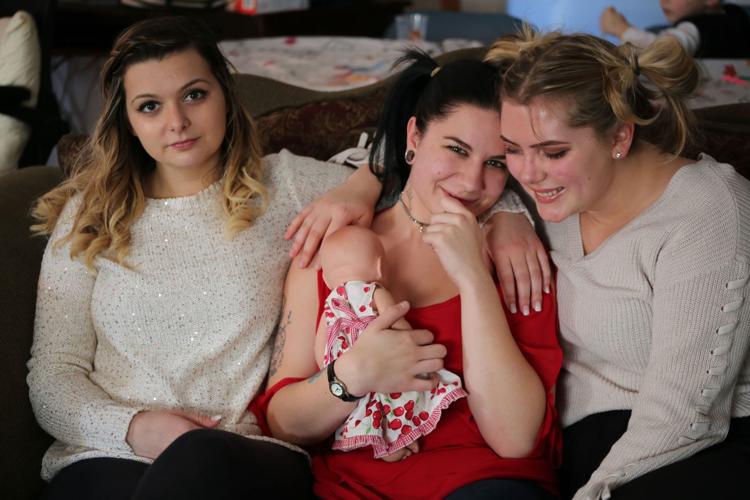 As the family seeks closure, Chiasson said overwhelming support from relatives and friends has been helpful.
"I have so many people reaching out that loved her, which is so helpful for the family's closure," she said.
Chiasson, who is the executive director at the North Country Freedom Home halfway house in St. Lawrence County, said she wants people to know Bartlett's story rather than the circumstances surrounding her death.
"Although the family is devastated by this loss, I personally will not let her be known as 'just another drug addict,'" she said. "She was always a person first."
State police officials said an autopsy to determine an official cause of death has been scheduled.
Authorities are urging anyone with information about either of the fatalities to contact the police