ALBANY, N.Y. – Fulton's Lake Neatahwanta is slated to be a testing site for experimental treatments to combat harmful algal blooms as early as this summer.
Water quality issues, not limited to HABs, have plagued Lake Neatahwanta for decades, and local officials in recent years have undertaken efforts to dredge the shallow body of water in an effort to clean the lake. Gov. Andrew Cuomo announced Thursday the SUNY College of Environmental Science and Forestry (ESF) and Clarkson University would be deploying new technologies to combat harmful algal blooms (HABs) in the 715-acre lake this summer.
"New York is home to some of the nation's best research institutions, so I challenged SUNY ESF and Clarkson University to develop new, nation-leading technologies to address the algal blooms that plague our waterways," Cuomo said in a Thursday statement. "Protecting our state's precious water is a top priority, and this summer Lake Neatahwanta will serve as the testing ground for inventions that have the potential to be put to use across the state to reduce the threat of these harmful algal blooms."
Cuomo in 2019 challenged Syracuse-based SUNY ESF and Clarkson to develop technologies aimed at reducing the impact of HABs, and designated the two research centers to co-lead a new Center of Excellence in Health Water Solutions aimed at solving water issues in the state.
Thursday's announcement would indicate the schools have developed a solution worth testing. The governor's offices said each school developed its own novel HAB mitigation technology, which are known as hydrodynamic cavitation with hydrogen peroxide and electrochemical oxidation filtration.
"The results of this endeavor have far-reaching implications serving one of our region's biggest assets — our natural waterways — assets that are becoming increasingly more valuable in the face of climate change and central to our work to protect human health and the natural environment," said SUNY ESF Vice President of Research Christopher Nomura.
For more than two decades Lake Neatahwanta has sat in limbo after health officials deemed the water unsafe for swimmers, but in recent years dredging operations have removed built-up sediment from the lakebed in an effort to improve water quality and return the lake to its former status as a recreational attraction.
Health officials closed Fulton's Stevenson and North Bay beaches in July 1988 due to high levels of fecal coliform bacteria, and Lake Neatahwanta has remained closed to swimmers for nearly three decades.
Local officials and scientists have said many years of sediment buildup caused the lake to become shallower and warmer over time, which helped bacteria and blue-green algae thrive.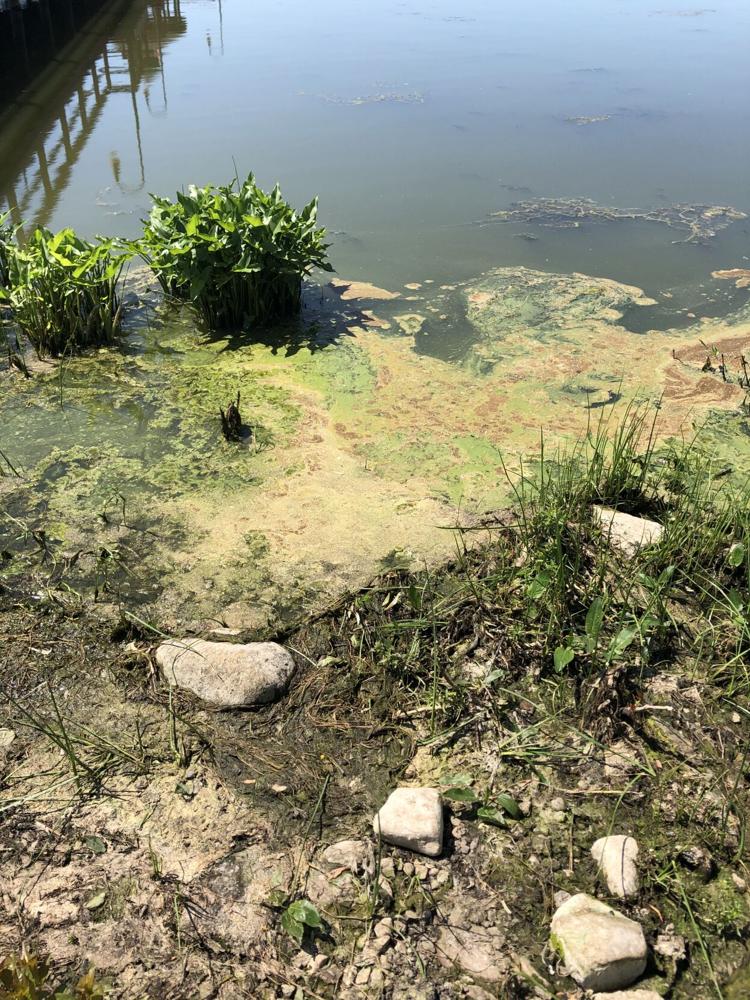 Blue-green algae outbreaks are an ongoing problem in Lake Neatahwanta, with the DEC reporting widespread HABs in the lake in recent years. HABs have been reported each year since at least 2012 when the DEC started its HAB monitoring program, and state officials said recent lake water quality data indicated the Fulton lake is eutrophic — a lack of oxygen that causes dense plant growth and animal death — with high levels of nutrients, algae and toxins associated with HABs.
Runoff from surrounding farmland has been blamed for the highly eutrophic condition of the Lake Neatahwanta, with reports dating back to the 1990s indicating the lake's tributaries were sending significant amounts of phosphorus and total suspended solids into the water.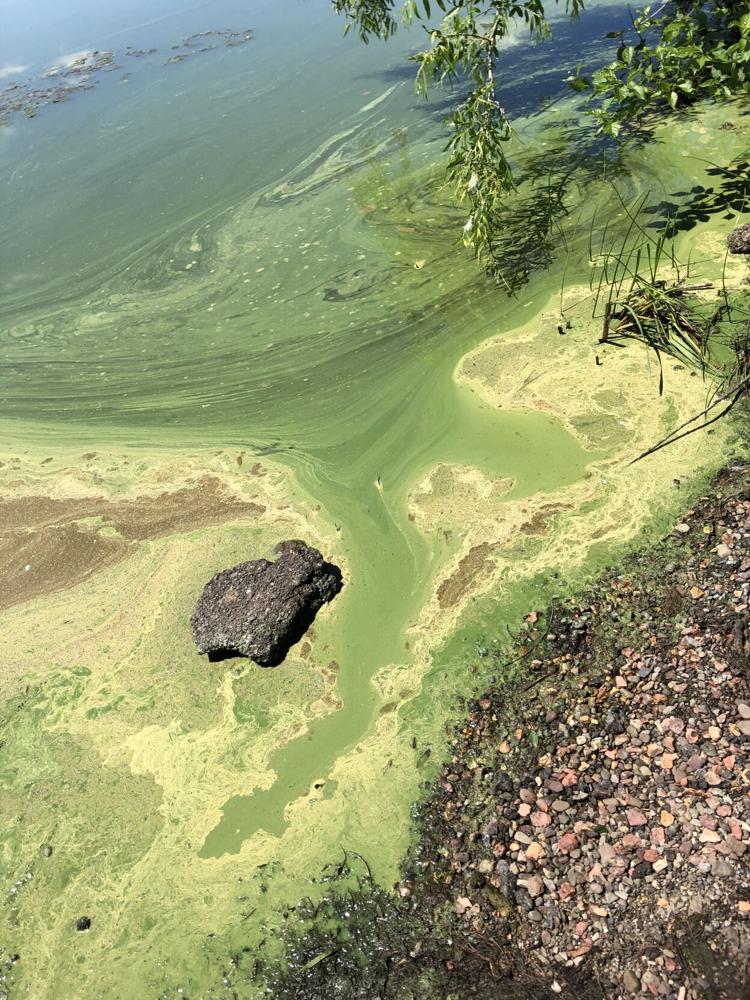 The SUNY ESF and Clarkson technologies are still in prototype status, according to the state, but the state Department of Environmental Conservation (DEC) anticipates both school will have full-scale, deployable devices ready for evaluation of HAB treatment this summer.
The DEC is hosting a virtual public information session about the deployment of the experimental projects Aug. 12 from 6 to 8 p.m.
DEC Commissioner Basil Seggos encouraged members of the public to tune in to the information session to learn more about the experimental pilot projects, adding the state would continue to work with the local community to improve water quality on Lake Neatahwanta.
To register for the Aug. 12 virtual public information session, visit https://www.eventbrite.com/e/nysdec-webinar-harmful-algal-bloom-project-on-lake-neatahwanta-tickets-115367176330.
For more information about HABs, including bloom notifications, which are updated daily from late spring through fall, visit DEC's Harmful Algal Blooms (HABs) web page. Symptoms or health concerns related to HABs should be reported to DOH at harmfulalgae@health.ny.gov.