OSWEGO — Healthier water to drink and bathe in, delicious organic breakfast and a comfortable stay at a hospitable Italianate house are all services health-advocate Joy Vincent-Moody wants to offer people visiting the Port City. 
Vincent-Moody, who purchased the former Merriam-Barrett Guest house located on East Third Street back in March and turned it into the Merriam-Vincent Guest House bed-and-breakfast, said she wants to focus on offering healthy alternatives to well-known services.
"I've been trying to do this for more than 20 years," she said. "We were moving from the Adirondacks region, we wanted something different. I had a son and my grandchildren living here and my son asked 'why don't you look for a (B&B) here?' and I came across this one and it was mostly furnished so we made all the arrangements."
Vincent-Moody praised the Italianate architecture and said she wanted to achieve an "old world look," merged with modern utilities.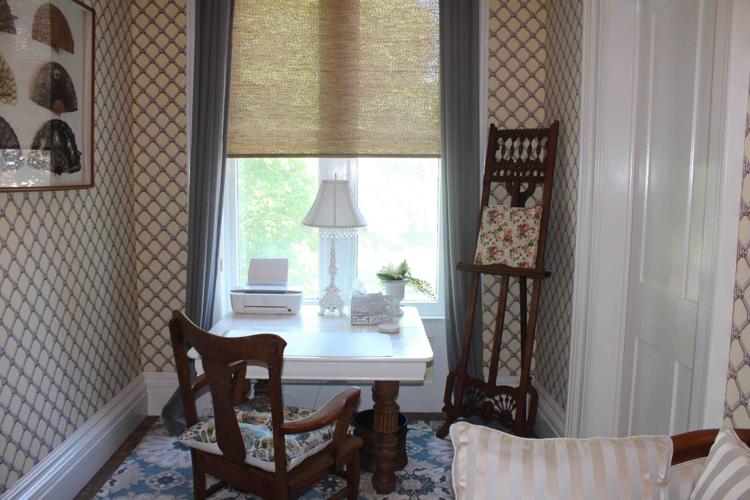 "There is Wi-Fi, you can print, you can scan and we have smart TVs," she said. "We wanted to have the great necessity of the new world on hand."
The house has four guest rooms; the Sorrento, Portofino, Tuscan and the Milan Suite. All the rooms are named after towns in Italy and are equipped with a marble fireplace, a smart TV, air conditioning, Wi-Fi and the Tuscan room and the Milan Suite include a bathroom within the room.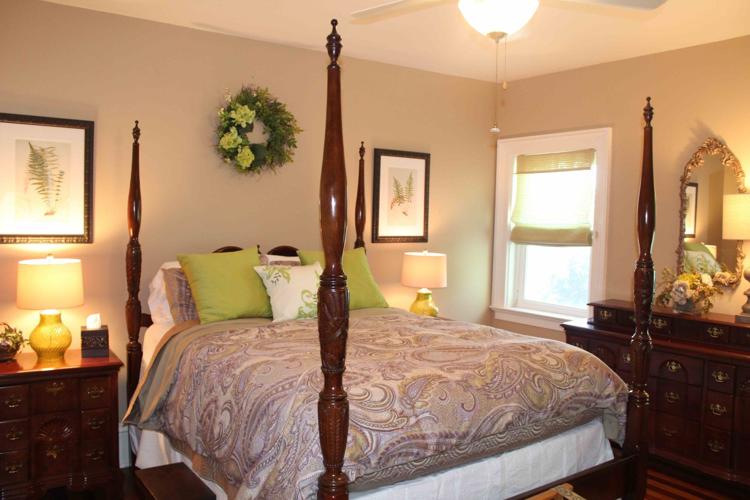 Vincent-Moody said she felt she needed to make a conscious effort about health choices and how she viewed food. 
"Years back, my son had leukemia so after that I became more health aware," Vincent-Moody said. "I think a lot of our food can affect people's health, our food is compromised these days, so I became a health coach and an essential oil coach, so that was the big kick to make this a healthy place for people."
Dealing with a terminal illness in her family helped Vinctent-Moody become an advocate for a lifestyle that focused on organic food front and center. 
"Our lives are so busy, (people) don't stop and think '(food) is the most important thing, this fuel I am putting into my body this water I am drinking.'" she said, noting she started an online community where members discussed health tips and eventually led to her screening health conscious documentaries at her local library. "It's amazing the things you can do to help yourself and people just don't know it." 
The Merriam-Vincent Guest House menu includes items such as blueberry muffins, strawberry rhubarb crumble, Belgian waffles and frittata, according to Vincent-Moody, along with other snacks such as instant oatmeal and fruit beverages.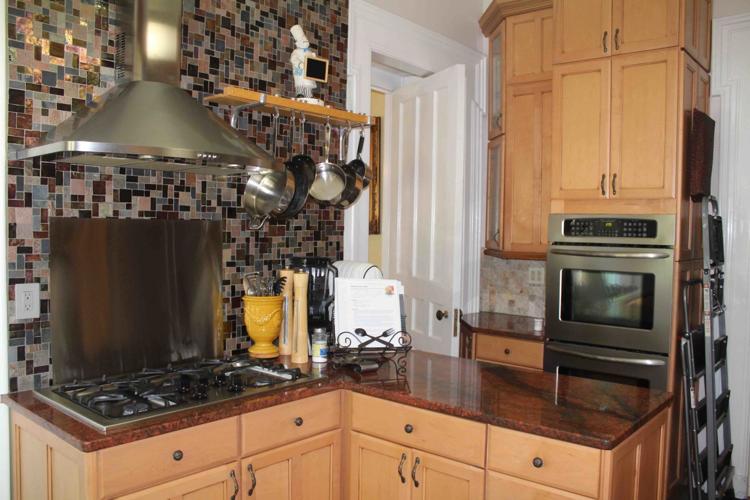 Adding to her vision of a health conscious inn, Vincent-Moody said she installed a Pelican water filter, which according to the product's website allows users to enjoy "cleaner, spring-like water from every tap in the house," along with also having health benefits for skin care by "filtering chlorine, chloramines and other contaminants found in tap water."
"(The Pelican Water System) purifies what we are putting in our showers, gardens, baths, our food and for drinking, it is wonderful," she said. "We used to have well water, but I always said if I lived in the city — because I know the stuff they put in the water — I am filtering it out."
As for the future of the guest house, Vincent-Moody said she would like to expand and offer yoga lessons and informational sessions about health treatments with natural oils and food made with organic ingredients. 
"I would like to teach people about food, how the strengths of food can make you healthy or can make you sick and I also want to bring speakers in," she said.
Despite the heavy focus on environmental consciousness, Vincent-Moody said hospitality is still "embedded at the center" of her project.
"I love catering to people and making them comfortable," she said. "I think that is needed in this area because this type of business is more personable. You are not staying at a hotel where there are 300 people in there, there are gonna be 8 people at the most so it is quieter and you are more catered to, it is almost like being home."
For more information, the Merriam-Vincent Guest House can be reached at https://www.mvincentguesthouse.com