OSWEGO — A local advisory council for the proposed Lake Ontario National Marine Sanctuary has been seated as plans for the shipwreck and maritime heritage refuge continue to develop.
The National Oceanic and Atmospheric Association (NOAA), which oversees the U.S. marine sanctuary system, announced members of the advisory council and a March 18 inaugural meeting this week. The 28-person advisory council is expected to serve as a local voice throughout the planning stages of the proposed sanctuary.
"I am really excited about the members that we have and I cannot wait to have our first meeting," said Ellen Brody, Great Lakes regional coordinator for NOAA. "It's a really great cross-section and representation of interests. I think it will really help us with our designation process."
The 1,700-square-mile Lake Ontario National Marine Sanctuary is described as a "shipwreck sanctuary" that would protect the maritime heritage of lakeshore communities, and the process is moving forward.. The sanctuary, which runs along 93 miles of Oswego, Jefferson, Cayuga and Wayne counties' shorelines, would protect more than 20 known shipwrecks and others still undiscovered.
NOAA is currently working on the documents that would dictate the future of the sanctuary, Brody said, noting the articles would include a draft environmental impact statement, draft management plan and proposed rules and regulations for the sanctuary.
"We're working on all of the pieces of those documents," Brody said. "Establishing this advisory council was really helpful for us, because we'll be asking the members for information that we may not have to write the documents."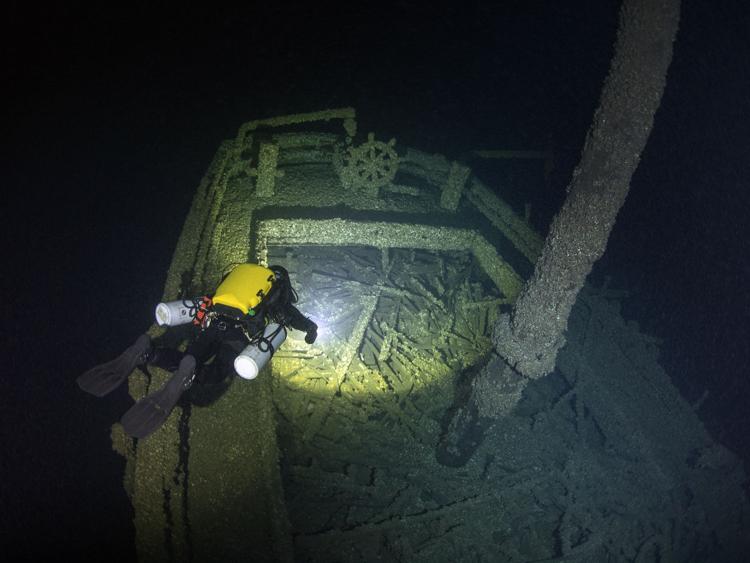 The NOAA team working on the documents is "an amazing cross-section of people," Brody said, and includes maritime archaeologists, economists, policy experts, communication staff and more. The NOAA team, which held several public input sessions last June, has been working on the documents for roughly 7 months.
Brody said officials are "aiming for" a fall publication of the documents, but noted there are many factors in play.
"We are hoping to publish these in the fall," she said. "That doesn't mean that it's designated. It means that we're publishing our draft documents and then we would hold another set of public meetings to get input on that. Following that would be our final designation documents."
The 28-person advisory council is composed of 15 members and 13 alternates from nine different areas of expertise, including diving, economic development, tourism, recreational fishing and boating, maritime history, education, shoreline property owners and citizens at large. Nine individuals from Oswego County are on the panel, including members Robert Morgan and Katie Malinowski (citizens at large), Mercedes Niess (maritime history and interpretation), Dale Currier (recreational boating), Greg Gehrig (recreational fishing) and Shane Broadwell (tourism).
Alternates from Oswego County include Pam Carracioli and Benjamin Heckethorn (education), Mark Slosek (recreational boating), and Ed Mervine (shoreline property owner).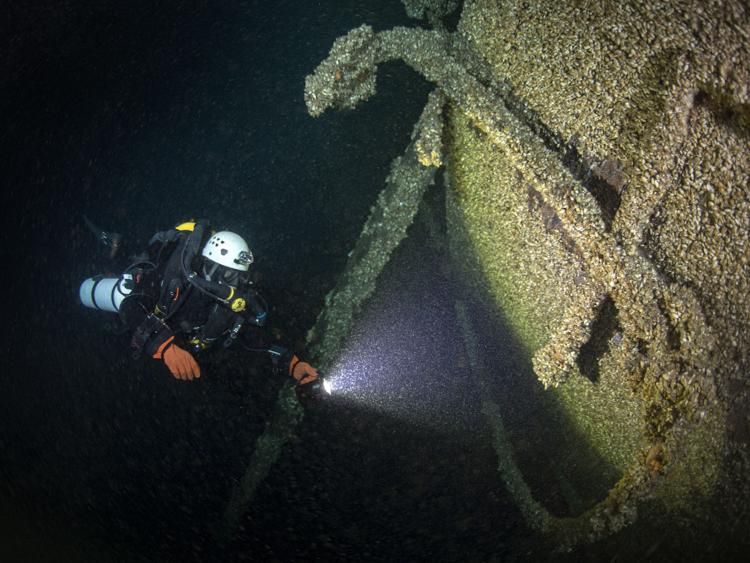 The proposed Lake Ontario sanctuary entered the current designation phase in April 2019. The designation phase includes the creation of the draft environmental impact statement, draft management plan and proposed regulations. NOAA officials have said resource protection, research, education and outreach, and community engagement are the four basic elements of a sanctuary management plan.
NOAA officials are tasked with ultimately developing a management plan for the proposed sanctuary, but Brody said the advisory council would play a major role in crafting the plans. She said NOAA would rely heavily on the advisory council throughout the designation process to provide input on education, research and resource protection priorities and identifying elements that are important to the community.
County Administrator Phil Church, who is credited with spearheading the four-county nomination accepted by NOAA in March 2017, told The Palladium-Times he was happy to see many qualified individuals from across the region with diverse backgrounds step forward to serve on the council.
"That's exactly what was needed to help this effort be a success," Church said. "NOAA's establishment of the council was a critical step forward in the designation process, which can take one to two years."
Brody said federal officials and an external review committee comprised of representatives from the associated counties, city of Oswego and state reviewed members' applications for the advisory council.
Oswego Mayor Billy Barlow, who served on the local review committee, expressed satisfaction in the number of Port City and Oswego County individuals on the committee.
"The council is made of a diverse set of individuals who are knowledgeable about the waterfront and will offer quality feedback and input in the process as it moves forward," Barlow said. "I am confident our community will be well represented."
Nominated by a coalition of local governments, plans for the Lake Ontario marine sanctuary are largely modeled after the Thunder Bay National Marine Sanctuary in Alpena, Michigan. According to a 2005 study, the Thunder Bay sanctuary, established in 2000, has created more than 1,000 jobs and has a nearly $100 million economic impact on the area.
Local officials have called the proposed marine sanctuary a potential boon for the area in terms of tourism, economic and educational opportunities. Officials have also pointed out the proposed local sanctuary is centered on shipwrecks and maritime heritage, and wouldn't come with potentially stifling regulation that could result from an environmentally focused sanctuary.
Due to its status as a shipwreck, or maritime heritage, sanctuary, Brody said the proposed regulations would be "very limited" and aimed at protecting shipwrecks. Any resulting sanctuary would be co-managed with the state of New York.
Others appointed to the sanctuary advisory council are:
Citizen-at-Large
• Kathryn McCarthy – Alternate (Jefferson County)  
• Greg Boyer – Alternate (Onondaga County)
Divers/Dive Clubs/ Shipwreck Exploration
• Jim Kennard – Member (Monroe County)
• Jim Wieser – Member (Wayne County)
• Ray Tucker – Alternate (Oneida County)
• Ken  Kozin – Alternate (Jefferson County)
Economic Development
• Jeanie Gleisner – Member (Onondaga County)
• Jay Matteson – Member (Jefferson County)
• Bradley Broadwell – Alternate (Onondaga County)
• June Smith – Alternate (Cayuga County)
Education
• Robert Humphrey – Member (Cayuga County)
• Bill Crist – Member (Onondaga County)
Maritime History and Interpretation
• Dennis McCarthy – Member (Jefferson County)
• Joe Zarzynski – Alternate (Saratoga County)
• Susan Gately – Alternate (Cayuga County)
Shoreline Property Owner
• Claudia Maurer – Member (Jefferson County)
Tourism
• Corey Fram – Member (Jefferson County)
• Janet Marsden – Alternate (Wayne County)
Two alternate seats remain vacant for the recreational fishing and tourism components. Any and all interested parties are encouraged to apply at https://sanctuaries.noaa.gov/lake-ontario/advisory/
Brody said in addition to alternate advisory council members filling in for absent members, alternates will be invited to each of the meetings and are encouraged to stay involved.
"In most of our advisory councils across the system, the alternates attend the meeting," she said. "Alternates can be on working groups and they can chair working groups, so they're really an integral part of the council."
Members of the advisory council serve three-year terms and are limited to three consecutive terms, according to NOAA. The council could revise the charter if a sanctuary is designated, and if a sanctuary is not designated the council would disband.
Officials are not yet certain of the frequency in which the advisory council will meet, but Brody noted there's "a fairly tight timeframe" in which to complete the documents.
The Lake Ontario National Marine Sanctuary Advisory Council is scheduled to meet March 18 at 6:30 p.m. at the Lake Ontario Event and Conference Center. All meetings are open to the public.