OSWEGO — Bob Bateman has baked so many cakes over the years it's hard to calculate.
The longtime owner of Cakes Galore & More in Oswego, Bateman estimates maybe 45 cakes per week, which would bring his all-time total to somewhere around 10,000. Throw in the cupcakes, cinnamon rolls, cookies, brownies and other goodies he's concocted over the last three decades, and you've got the recipe for a Port City favorite.
Bateman's last day at the shop was Sunday, as he turned the operation over to Annette Tyo and Richard Stephenson.
"I've had an absolute blast the last 30 years," Bateman said. "It's been a joy to go to work and see people's smiles when they pick up their cakes. It makes me happy they're happy, and I'm going to miss my customers."
One of the many positions Batemen previously held was as bakery manager at Price Chopper, while baking cakes on the side to keep his children occupied. Eventually, demand went from friends and family to neighbors and beyond. For the last three decades, Cakes Galore has occupied a place in the hearts of Oswego's sweets-lovers and a quaint nook on East Seneca Street.
"The first couple of weeks were quiet and we wondered if we were doing the right thing, and then it took off," Bateman said.
Bateman's works range from small creations to cakes that can feed multitudes. He works deftly with traditional wedding cakes as well as unusual decorations.
"The biggest cake we did was for 1,000 people," Bateman said. "It was multiple tiers, 22 tiers in total in varying heights. Obviously, we didn't stack them all on top of each other."
Bateman recalled one of the more unique cakes being gophers running around a flagpole. He didn't know the meaning, but accepted the challenge.
"You name it, I've drawn it on a cake," Bateman said. "A few of them were inside jokes. Sometimes you don't ask, you just do it."
Birthday cakes remain largely the same with the balloons and the tradition accoutrement, Bateman said, while noting a change in wedding cakes. He said at the height of one season, he baked 158 wedding cakes in a single week.
"Wedding cakes have gotten simple — very soft and very plain, fresh flowers," Bateman said. "They're not like the ornate things that we used to do."
One of the employees staying on after Bateman's departure is Lauren Sharkey, who credited him with teaching her the business — and how to properly use a piping bag and fondant.
"He's been a great mentor and he's taught me a lot," Sharkey said. "I've been baking my whole life and I came here almost four years ago and started working with Bob."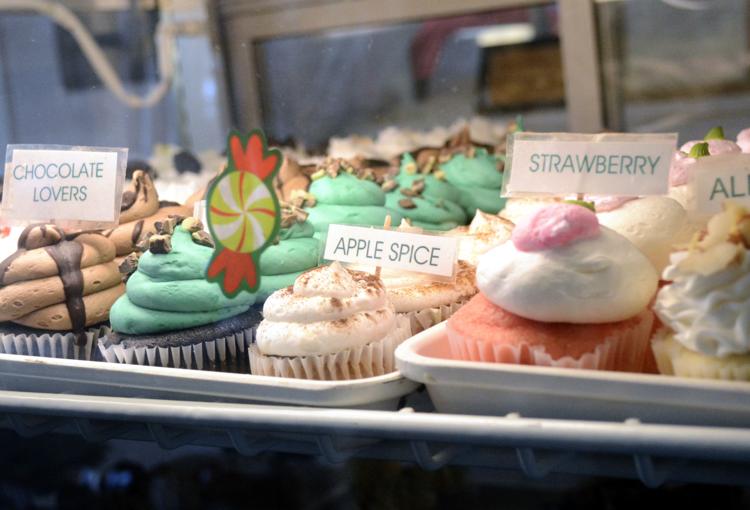 At 61 years-old, Bateman decided it was time to step away.
"Honestly, it was a couple years ago. We had some deaths in the family and my wife (NBT Bank executive Barbara Bateman) one day says, 'We're going to retire. I don't want to be a person who passes away without enjoying it,'" Bateman said. "So we made plans to retire two years ago."
Bateman, along with his wife Barbara, bought a condo in Florida and plan to be the "traditional snowbirds."
"We're going to enjoy the sunshine for a while," Bateman said. "We have a lot of cruising planned. We're going to catch up with friends and family."
When Bateman announced his retirement, he had a handful of people who wanted to take over the shop. He was comfortable and confident in Annette Tyo, partly because she plans to stick with his recipes and continue his traditions, right down to putting a heart on every cake.
"She follows my heart," Bateman said. "She's going to do what I've always done."