WASHINGTON D.C. — Even with Election Day in the race for New York's 24th Congressional District more than 15 months away, the four announced candidates are already in full campaign mode and this week announced their latest fundraising hauls.
U.S. Rep. John Katko, R-Camillus, leads all comers in money raised in the second quarter of 2019, according to financial disclosure reports released by the Federal Elections Commission.
Elected first in 2014, Katko last November fended off a spirited challenge from Syracuse Democrat Dana Balter, who is running for the seat again. His reported $521,623 represent his best fundraising quarter in an off-year, his campaign said in a press release, surpassing his previous best in a non-election year of $369,000.
Katko's campaign also indicated the release of fundraising figures on Monday served as the congressman's official announcement for a fourth term re-election in 2020.
"I'm honored and continually humbled to serve my community in Congress," Katko said in a press release, noting aid from "grassroots supporters" and officials in Cayuga, Onondaga, Oswego and Wayne Counties. "While the partisan rhetoric continues to distract Congress from governing, I'm committed to getting things done for central New York. I will work with anyone to get things done and move our country forward." 
According to Federal Elections Commission (FEC) campaign records, Katko garnered $309,900 or 59 percent of his total funds for this quarter from interest groups and political action committees (PACs). House Minority Leader Kevin McCarthy, R-CA, and his Majority Committee PAC, along with House Minority Whip Steve Scalise of Louisiana's Eye of the Tiger PAC were both among the top contributors to Katko's campaign, both contributing $10,000, according to FEC reports.
Democrats Balter, Francis Conole and Roger Misso are all vying for a spot on the ballot come next fall and will face off in next June's Primary Election. The Democrats all claimed more money raised from small donors than Katko, according to reports from their respective campaigns and FEC records. Recent years have seen Democrats in the national spotlight swear off money from corporate interest groups. 
Oswego County Democratic Committee Chairman Gordon Prosser said he believes any of the Democrats vying for a spot on the ballot come next year could unseat Katko.
"I am excited to see such quality candidates," Prosser said, highlighting the candidates' pledge to decline PAC money. "I think this is the way campaigns should be ran. It is very exciting to see many donors backing these candidates' runs."
Despite the election being more than a year away, Prosser encouraged the Democratic Party candidates to continue meeting with voters.
"The 24th District covers a big area. They are out there campaigning, meeting with voters and putting their ideas forward," Prosser said, adding he would like to see the three Dems face off in a debate.
Oswego County Republican Committee Chairman Fred Beardsley said Katko's financial prowess is a sign his constituients are satisfied with his first two terms.
"I think that is just a reflection of the job he is doing," Beardsley said of the financial lead Katko holds on his opponents. "People are happy with the job he is doing." 
Beardsley said Katko has been active in helping Oswego County when dealing with Lake Ontario flooding and the International Joint Commission (IJC),  the international overseer of shared waterways between the U.S. and Canada.
"You look at the work we have accomplished with the marine sanctuary proposal and he has also been active with the disaster with the IJC and the high water levels coming from Lake Ontario," Beardsley said. "I find him to be very active in local matters."
The Katko campaign reported $138,693.58 coming from individual donors, while information from Conole's campaign — the leading fundraiser in the pool of Democratic candidates — said $224,922.31 of his $226,372.91 was raised from individual contributions.
According to a release, Conole's campaign took in donations from more than 800 contributions, with nearly 75 percent of the donations coming from "small-dollar donors." FEC records indicate $1,449 came from PACs, including a $1,000 from the American Lebanese PAC.
Conole, who announced his bid for the NY-24 seat in Capitol Hill in April, is an Iraq War veteran residing in Syracuse.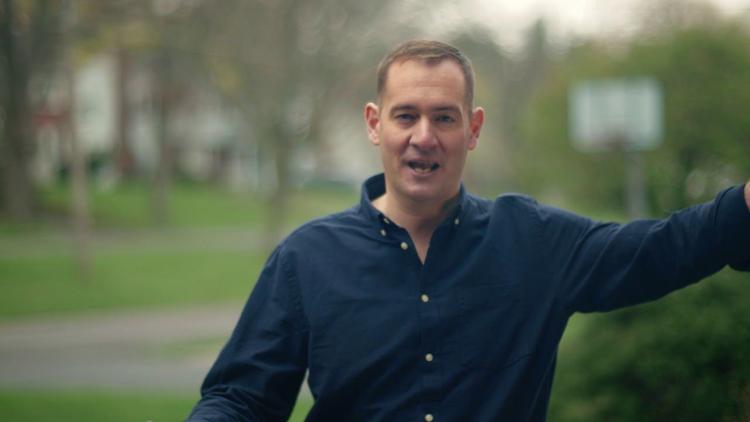 "I continue to be overwhelmed by the outpouring of support to our campaign, and deeply grateful for everyone who has joined our mission to rebuild central New York's working and middle class," Conole said in a release. "I've spent my life bringing people together from all backgrounds to solve some of the most challenging problems under the most difficult conditions. Now, I'm excited to use this experience, along with my deep roots growing up in the community, to bring about real results that benefit the people of central New York."
In a campaign that arguably never ended, Balter in the second quarter of 2019 reported $190,919.34 raised by 1,142 donors, with 85 percent of those donors pledging $100 or less. Balter received $5,145 from interest groups, according to FEC reports.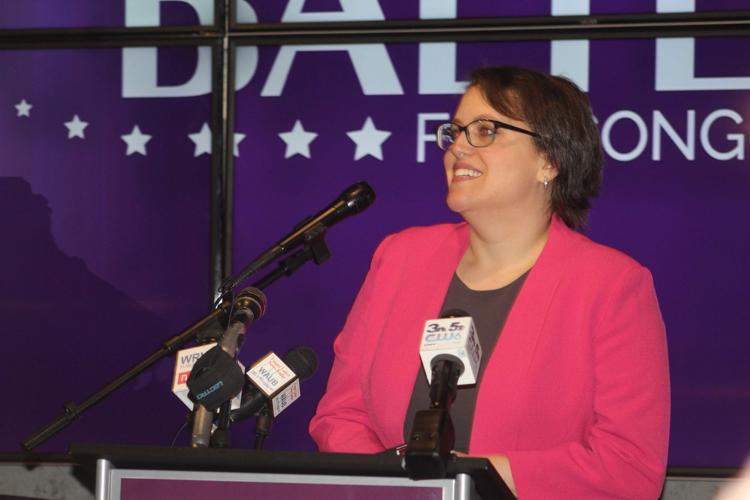 "I'm so proud of our grassroots-powered campaign. Unlike John Katko, I  refuse to take a dime from corporate PACs,"Balter said in a release. "Voters across the district are tired of the pay-to-play politics and corruption that runs Congress. We can demand better of our government and our campaign is proof of what you can accomplish when you put people first."
Balter came within 6 percentage points of Katko as the Democratic Party nominee last year and is endorsed by national Democratic group EMILY's List, a prominent supporter of pro-choice, Democratic women candidates.
"Dana is running against incumbent Republican Rep. John Katko in a district that Donald Trump lost in 2016," EMILY's List President Stephanie Schiock said in a release tied to Balter's endorsement issued in June. "Katko's deep-pocketed special interests will spend lots of money to protect this seat and we expect it to be a tough fight. EMILY's List is excited to support Dana so we can flip this seat and help expand the House majority."
The group supporting Democratic women candidates pledged $5,000 in support of Balter, according to FEC records.
The only Democratic candidate in the NY-24 race to gather his funding exclusively from individual donors so far is Misso, who according to his campaign amassed $167,406.85. 
"Central New York families deserve a member of Congress who will represent them-- not wealthy special interests," Misso said in a statement, highlighting the absence of special interest groups contribution in his financial disclosures. "But Katko's second-quarter fundraising report shows clearly that his loyalties lie with corporate PACs, not real people. I am proud to be running a campaign that puts everyday central New Yorkers before campaign checks from corporations and DC insiders."
A graduate of the United States Naval Academy, former Naval flight officer and Red Creek native, Misso returned to his hometown last year after leaving active duty. 
Misso's largest donation came from his wife Christy Vouri-Misso, who contributed $5,600.
The primary election date is June 23, 2020.