Bubis sentenced for sex abuse, prosecutors say Albion man "exploits and victimizes" children
OSWEGO — Gary A. Bubis Jr., who last year was sentenced to state prison for his role in the abuse of three Albion children, was sentenced to five years in prison and 15 years post-release supervision Wednesday morning in a separate and unrelated sex abuse case stemming from a 2012 incident involving a minor. 
A jury convicted the 39-year-old Bubis of first-degree sexual abuse in May, and Oswego County Court Judge Walter Hafner Jr. handed down a five-year prison sentence Wednesday that will run concurrently with his previous sentences. Bubis was convicted for subjecting a 12-year-old to sexual contact in December 2012.
The charges carried a minimum sentence of two years and a maximum sentence of seven years.
Oswego County District Attorney Greg Oakes said the sentencing brings a close to all the charges against Bubis, which started nearly two years ago when the Albion child abuse case shook the Oswego County community.
Bubis was previously sentenced in August 2018 to a one and one-third to four-year sentence for first-degree unlawful imprisonment and two and a half years for second-degree assault related to the Albion child abuse case. He is serving time in the state's Elmira Correctional Facility.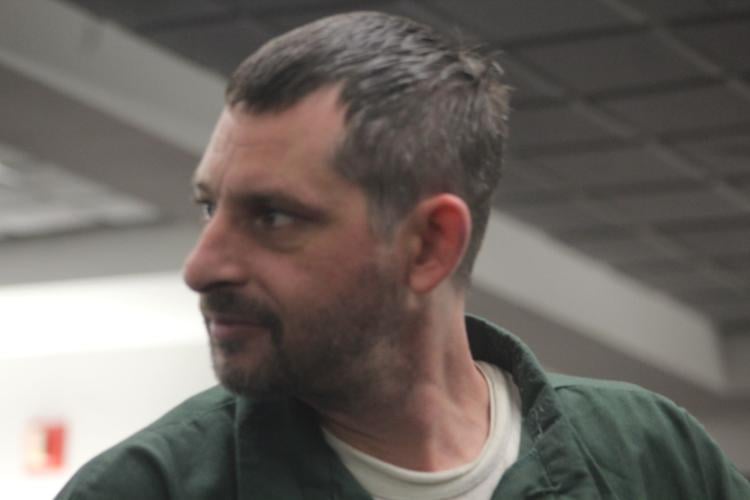 One of four individuals arrested in August 2017 for the repeated abuse of multiple children, Bubis was accused of forcing a 10-year-old child to work outside all day without food, water or bathroom access, and dragged the child with a vehicle. The Albion abuse case also included forcing a 3-year-old child's hands into a container of hot water and causing burns.
Assistant District Attorney Matt Bell, who prosecuted the case, said the 12-year-old victim in the sexual abuse case is the child of Bubis' girlfriend at the time. Bell said she stayed home from school sick and was alone with Bubis at the time of the incident.
"He doesn't comfort her — she's sick, she's home from school — he doesn't try to help her or get her medicine, get her food," Bell said. "What does he do? He locks the door in the bedroom where she's sleeping, sick home from school, goes in there and proceeds to sexually abuse her."
Bell said the victim in the sexual abuse case is Bubis' fourth child victim, adding adults should be role models for children but Bubis instead "exploits and victimizes" children after being entrusted with their care.
Prosecutors asked Oswego County Court Judge Walter Hafner Jr. to deliver the maximum sentence, pointing to Bubis' criminal history, which includes several crimes dating back to 2007 and a 2013 incident in which he was charged with touching a child who was underage. Hafner said the victim's impact statement also asked the court to hand down the maximum sentence.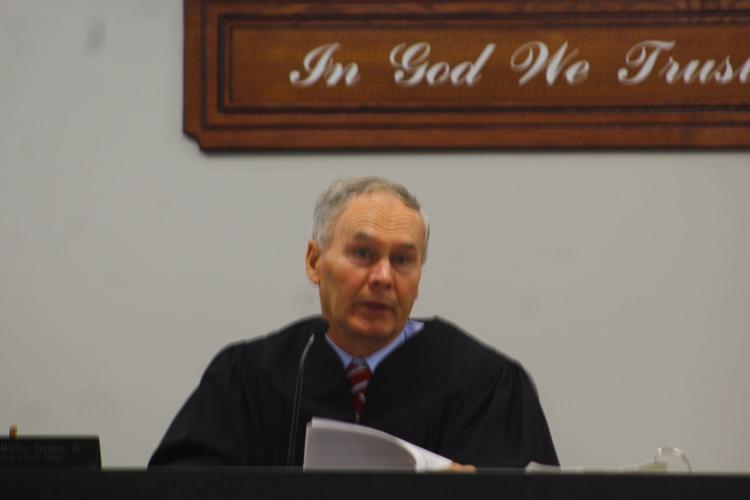 In asking for the maximum sentence, prosecutors argued it was not only necessary to punish Bubis, but also "to protect the future child victims." Prosecutors spoke about the Albion abuse case at sentencing, later saying it was to ensure Hafner, who did not handle the Albion case, had a full understanding of Bubis' criminal history.
Attorney Wallace Auser, who represented Bubis, asked for the minimum sentence to be served concurrently with the previous sentences.
Auser disputed several portions of a pre-sentencing report from probation officials, which the attorney said should be "destroyed and redone." Hafner, however, upheld most of the report, omitting the small portion of the report Auser argued to exclude.  
Authorities argued Bubis has taken no responsibility for his actions in this case. Bubis' attorney, however, refuted that claim, saying the defendant was advised not to speak about the matter or make any statements at the sentencing hearing.
Oakes said Bubis "has a pattern throughout his life of taking advantage and abusing" children.
Following the sentencing, Oakes expressed relief for the victim and said after speaking with her she was "very happy with the sentence."
"I'm so grateful she found the courage and the voice to come forward," Oakes said. "What I hope so many victims take away from this is law enforcement and prosecution are willing to listen."
Authorities said the victim in the sexual abuse case came forward following Bubis' 2017 arrest in the Albion child abuse case. Following the 2017 arrest, Bubis was also accused — and eventually acquitted — of a 2014 forcible rape case, and the victim in the sexual abuse case came forward after those claims came to light.
Oakes encouraged other victims suffering in silence to come forward and tell their stories "so we can act to protect them and also the other kids that may be victimized in the future."
Bubis "has a pattern throughout his life" of taking advantage of and abusing the most vulnerable victims, Oakes said, adding in the sexual abuse case the offense occurred when the victim was home sick from school.
"Any parent, any parent figure, would bring chicken noodle soup, bring a warm blanket to the kid, make sure they're doing okay, but rather than doing that (Bubis) used it as an opportunity to take advantage and hurt this little girl," Oakes said.
Oakes said justice was served in the case, saying Bubis would be under the direct supervision of the department of corrections for the next 20 years due to the 15-year post-release supervision and 5-year prison sentence. The district attorney, however, noted he would have liked Bubis to "serve as much time as possible to protect kids in the future."
"I think when he does get released he'll be looking for his next victim and his next opportunity to hurt some more kids," Oakes said.
Oakes previously said he "harbors no delusion" Bubis would leave prison reformed, adding "in his particular case the state prison sentence is simply meant to keep the public safe from him."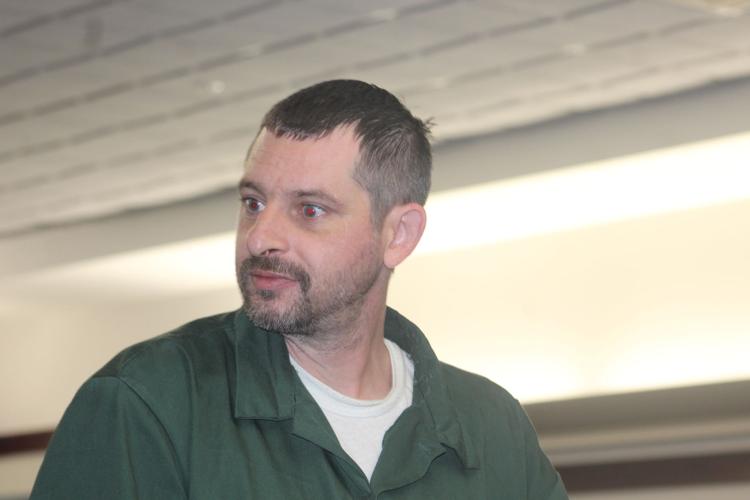 Though there was no connection between the Albion child abuse case and the sexual abuse conviction, Oakes said there was a commonality in that Bubis developed a relationship with the children's mothers and "wormed his way into these homes and took advantage of a woman and children who were trusting." 
"Basically he develops relationships with women and then ultimately takes advantage and abuses their children," the district attorney said. 
Under the sentence imposed Wednesday, Bubis is also required to register as a sex offender upon release.